To the winners of 2 pairs of tickets to the Rainbow Summer Street Festival - Alex Fell and John Reilly!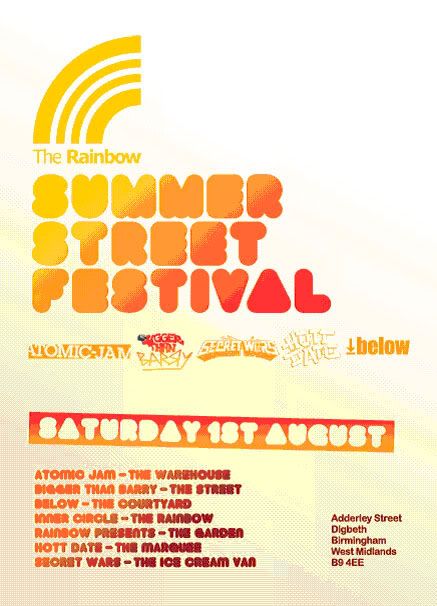 Yesterday's show was another heavyweight classic, big shouts to the guest selector
Roscoe from Dubstation
, holding it down in the absence of Dolhasz.
Next week's show is going to be a bit unusual - both Dolhasz and Skeleton will be away from Birmingham. Because we would never leave our listeners with a blank, the show will be coming to you from two places - Poland and the Lake District. An hour each - Skeleton and Dolhasz will provide the best of tunes from their local areas. It's gonna be a very different show, as we won't have the studio equipment to use, however the tunes will most definitely compensate for this.
Don't forget you can hit us up on
Twitter
,
Facebook
or right here - on the blog.
Till next week then!
peace